I consider all of my work a singular, continuous and uninterrupted drawing. A drawing that deploys and extends itself with outcomes that are far away from it; it lays bare a parenthesis on me and my obsessions, comparable to a stream of consciousness translated into metamorphoses through the heterogeneous use of media and materials. 
And by drawings, I mean works that are purely tied to the drawing as such, as well as sculptures that are born of a three-dimensional continuation of the drawing, and in turn, performances that are a continuation of the sculptures. These drawings that fluidly crystallize in the various spheres of my work are dictated and characterized by an incessant sense of being out of place, by a development and growth without order pre-established project. They are an auto-generated and autonomous formalization of drawing, almost out of my control.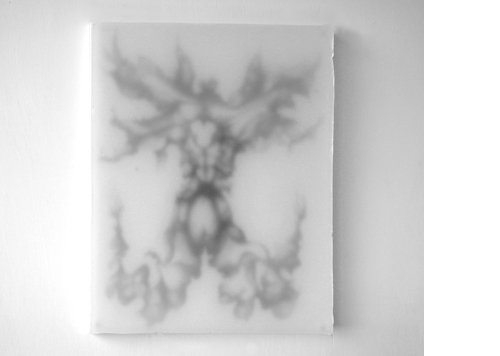 Diatomea 7,  2005, wax, black ink, plaster, wood panel, 38x47x3.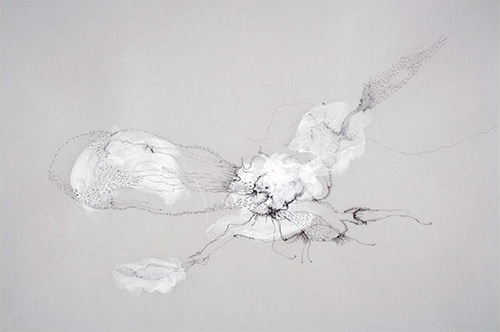 Untitled (Opy), detail, 2010, vellum paper, ballpoint pen, plaster, 60x80cm.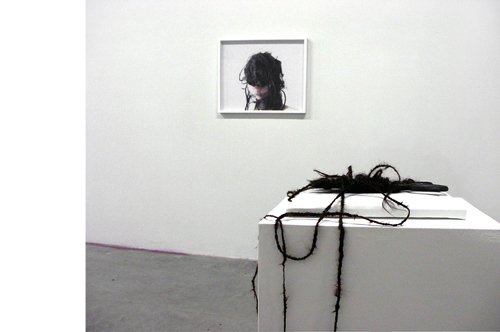 Genoma X, partial view of the installation, 2007, Ex-Quarter, Florence.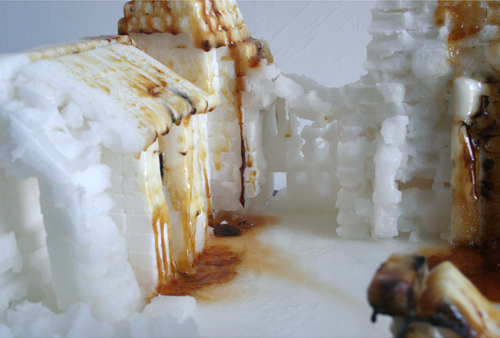 Dissolving #1,  2007, lambda print, 60x90x4cm.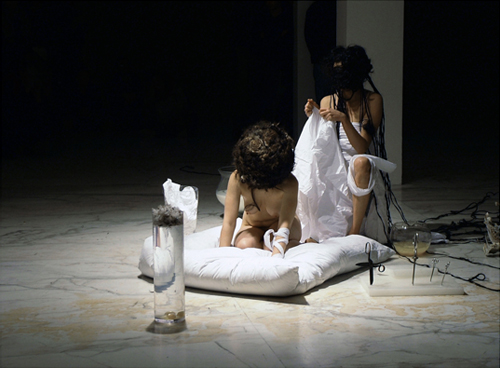 Oversight, 2008, performance at MLAC, Rome.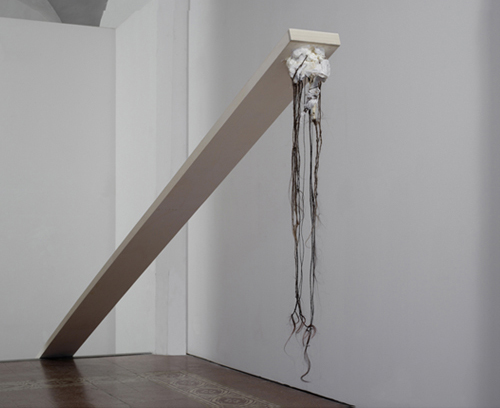 Zero, 2008, bones, human hair, bandages, feathers, wax, wood, polyurethanic foam, L. 700cm.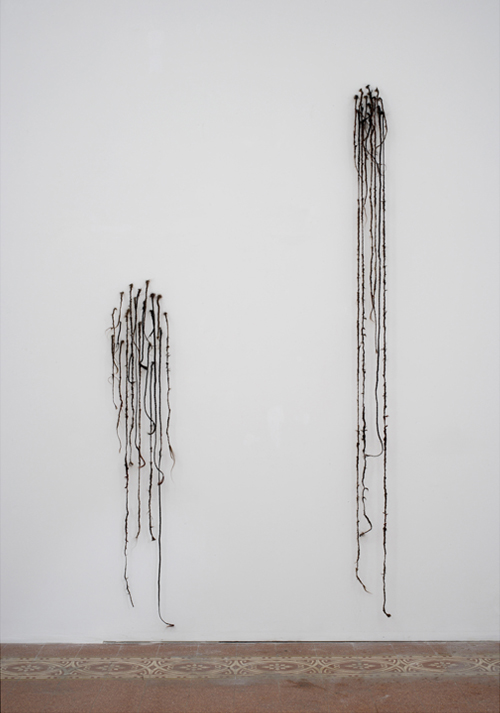 Beyond head, 2008, human hair, variable dimensions.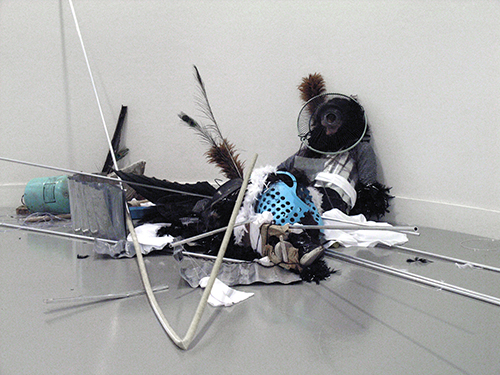 U.O., 2009, performance at BACC, Bangkok Art and Culture Centre (TH).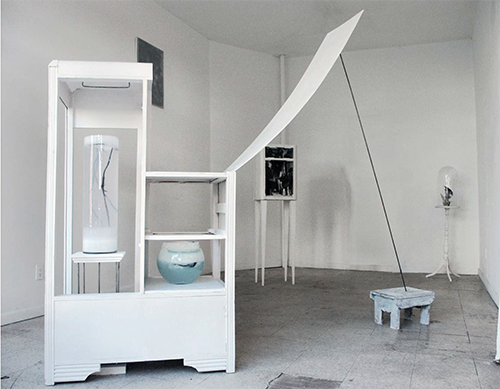 Noiseless, Installation view, 2010, Scaramouche, 2010.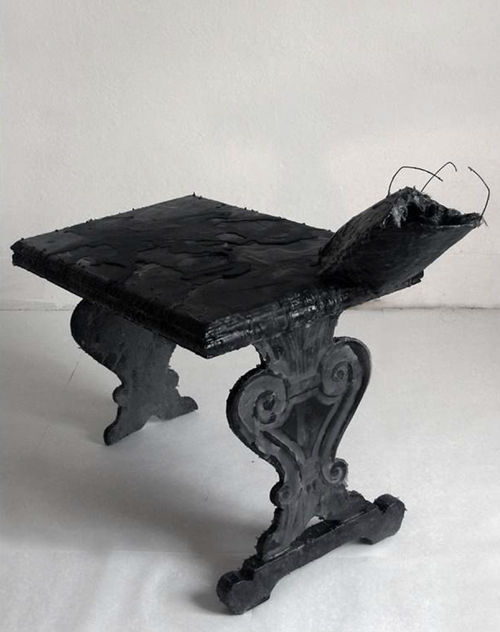 Noiseless, 2010, wood, iron wire, paper, wax, 85x98x45cm.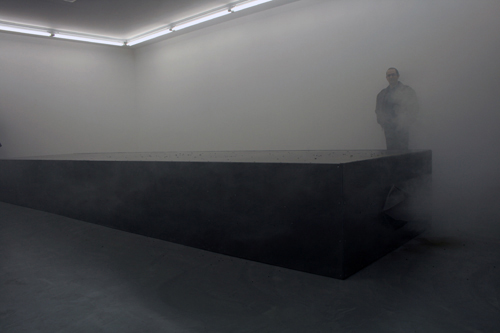 Near Earth, 2010, performance shot, Warehouse Gallery, Teramo.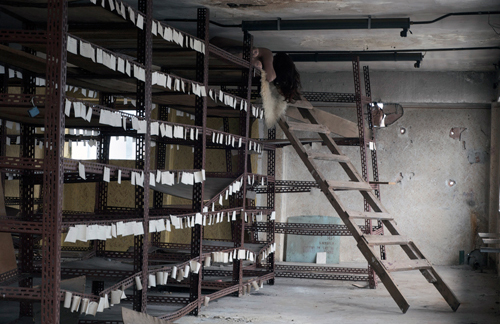 Outside, 2010, photographic print, 65x105cm.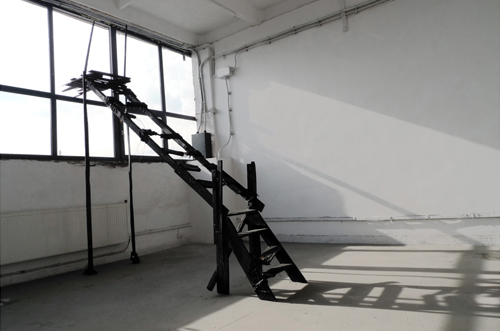 Stare, 2010, wood, fabric, wax, human hair, nails, 420x320x60cm.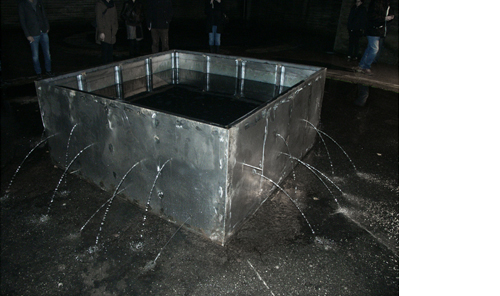 Reverse, 2010, performance shot, Fondazione Merz, Turin.

All strange away, 2010, partial view of the installation, NEON Campo Base, Bologna.

Misunderstanding, 2010, detail of the installation, NEON Campobase, Bologna.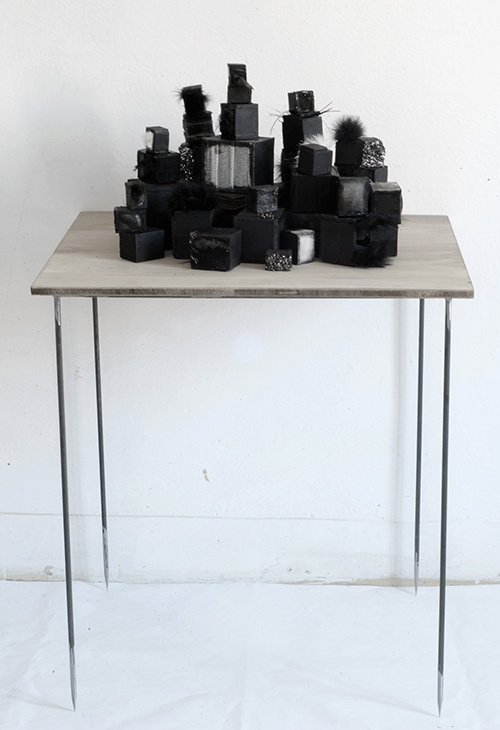 Mimesi, 2012, mixed media, 105x73x61 cm.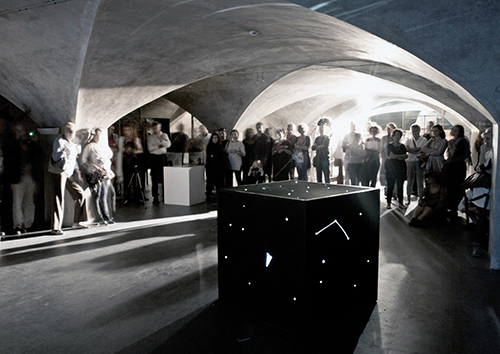 Osservazione della natura, 2012, ἀνερρίφθω κύβος, performance shot, Museo Marino Marini, Florence.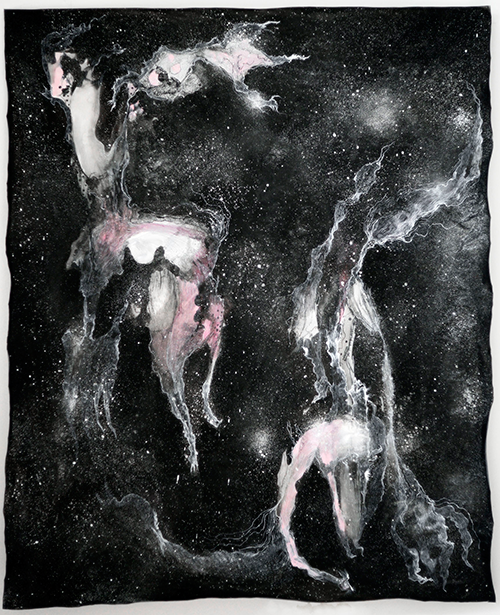 Cosmogonia, 2014, vellum paper, indian ink, enamel spray, acrylic color, 150×120 cm.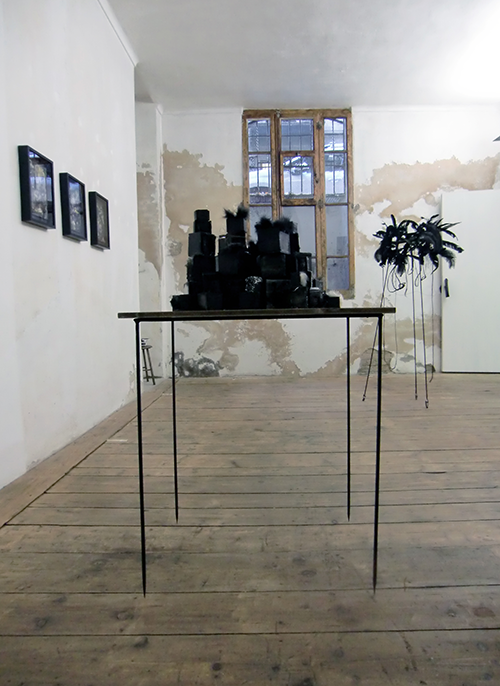 PanoRama, 2015, partial view of the installation, PepeFotografia, Turin.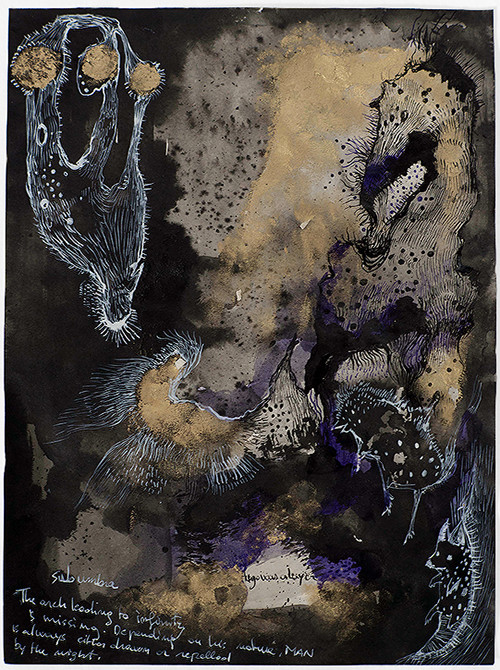 Pour Victor Hugo, 2015, indian ink, golden paste, paper, 21×29 cm.​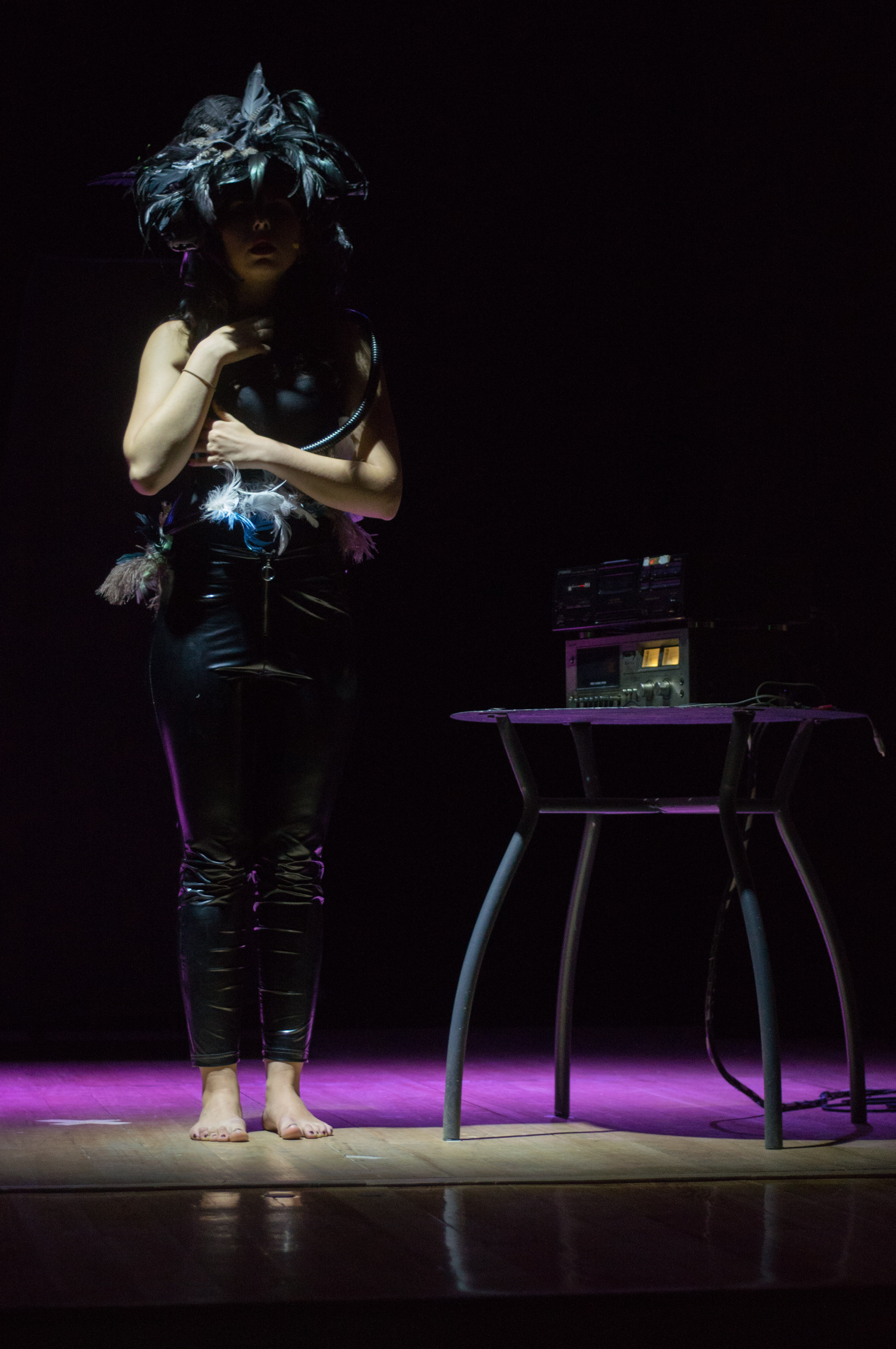 A Fragmented Deity, 2018, (Dossena-Palandri) performance for soprano, electronic music and sculpture.